Be Your Own Boss! 43 Business Ideas to Start In 2023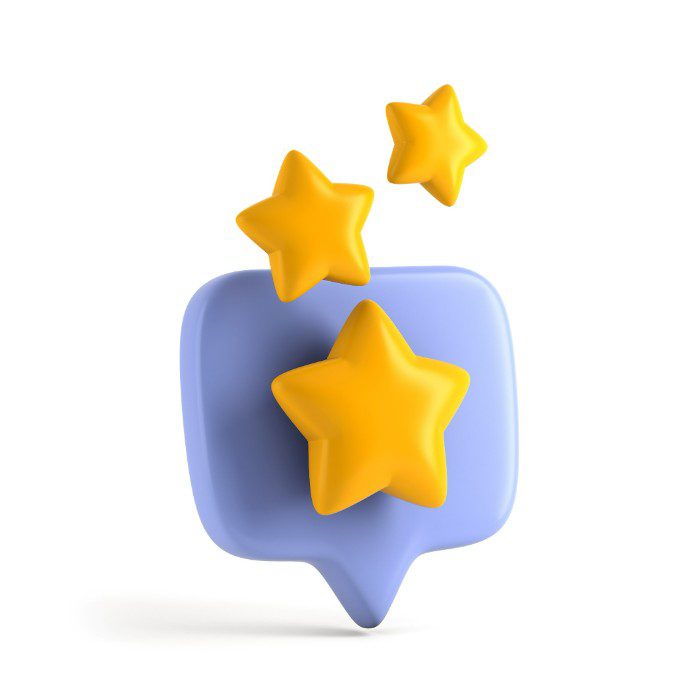 Starting your own business can be a daunting task. It seems like there are endless options and it's hard to know where to start.
But don't worry, we're here to help. In this article, we will provide you with a list of businesses that you can start for little or no money.
So whether you're an experienced entrepreneur or just starting out, there's sure to be a business idea here that's right for you.
1. Social Media Business
The social media business is a rapidly growing industry that is perfect for anyone with an entrepreneurial spirit. If you are passionate about connecting with people and sharing your ideas, then this is the perfect business for you.
Social media managers are responsible for creating and managing social media accounts for their clients. This involves developing marketing strategies, creating content, and engaging with followers.
If you are creative, organized, and have a good sense of humor, then a business in social media could be right for you.
2. Selling on eBay
Starting a business selling on eBay can be an extremely profitable endeavor. There are a few things to keep in mind when starting, however. It is important to have a good understanding of how eBay works and what buyers are looking for.
Make sure to have a well-organized inventory and good pictures of your items. It is also important to be responsive to buyers' questions and to ship items promptly.
eBay offers a free start-up plan if you sell 50 items or less a month, so if you got a little hustle in you, then this a great business to start with a low barrier of entry.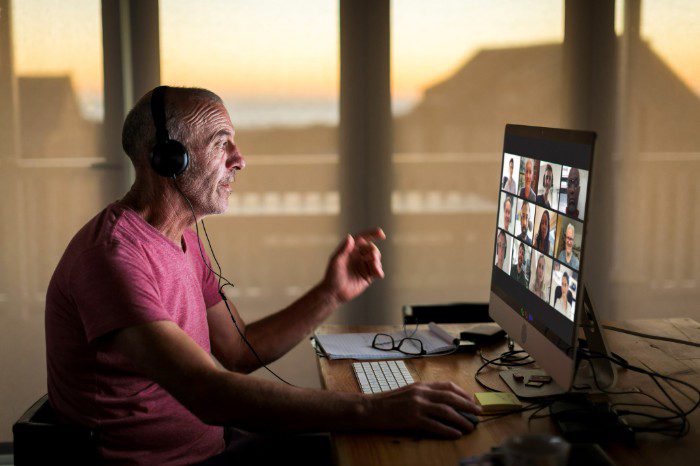 3. Video Editing
Starting a business as a video editor can be a very lucrative endeavor, so if you got an eye for graphic design, and know about the upper, middle, and lower thirds, then this business could be for you.
There are a few things you need to keep in mind when starting, however. It is important to have good editing software skills (Photoshop Premier, Final Cut Pro), and be proficient in using it.
You should also have a well-organized inventory of videos and be able to meet deadlines. Most importantly, you need to be able to communicate with clients and understand their needs.
As long as you have the skillset and the drive, starting your own video editing business can be extremely profitable.
Check out this article about creating a movie trailer, even though you may not make edit video's for a movie the article has great tips for video editing.
4. Start a YouTube Channel
It is well known that a lot of people are making great money with YouTube, like Iced Coffee Hour, who has made millions over the life of their channel, or the infamous Mr. Beast, who will soon pass the multi-billion status.
You heard me, a billion with a B. The "B" stands for beast.
Now many do not make as much, but it is still a good living, like Chandoo, who has made a cool million by showing people how to Excel in their skills, piggybacking his channel to his paid in-depth teaching.
5. Online Courses
This brings us to online courses. Do you have a specialized skill or a retired teacher? This could be the business to start.
The market for online learning is set to reach US$ 374.3 Billion by 2026. and with platforms like Thinkific and Skool, you could start very quickly making money.
You could also make a few courses and join sites like Udemy and Coursera, if you do not want to spend a lot of money up front. Sky is limit!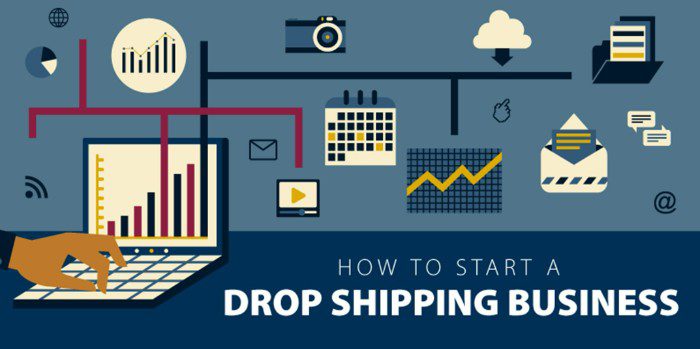 6. Drop Shipping
The rise of Shopify has made drop shipping a hot item, especially with the COVID-19 pandemic, and societal shutdowns.
Drop shipping is a business model in which eCommerce merchants sell products without having to carry any inventory.
When a store owner receives an order from a customer, they simply contact the supplier, who will then ship the products directly to the customer's door.
Drop shipping apps like Oberlo (Great stories about people making great money in a short amount of time) let you add products from various suppliers into your shop to fuel your product offering.
If you have your product then an Amazon FSB could be a good choice for you, as well, or just combines the two. Drop ship to Amazon, what a fun concept.
7. Virtual Assistant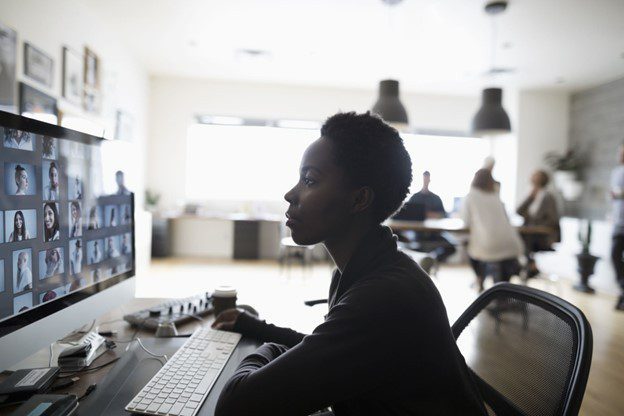 Starting your own business as a virtual assistant can be an incredibly rewarding experience.
You get to work from home, set your hours, and help people with important tasks that they may not have time for. However, there are a few things you need to keep in mind when starting.
Make sure you have a strong online presence. This means having a professional website and social media profiles, but can be easier with sites like Fivver, UpWork, and FreeLancer.com.
Be sure to have a good understanding of the services you offer and what differentiates you from other virtual assistants.
Be prepared to work hard and market yourself aggressively. The more people who know about your services, the more clients you'll likely attract. 
8. Copywriting
Copywriting or content generation is quickly becoming a valuable service to provide.
Everything on the Internet is content production, and if you know how to create a compelling story, call-to-action, or ad copywriting, you'll be generating a six-figure salary in no time.
(Disclaimer: Some will not make this much, but others will make more, there are no guarantees)
If you believe you are unable to write, tell a story or compose a decent sentence, there are various tools available to assist you. Check out this article about 60 best ways to make money writing.
9. eBooks
Are you an excellent writer? Then eBooks may be a lucrative career option for you. People who publish online can save money and, like musicians, today, bypass large and established companies.
You could publish your book for little to no money via Amazon and other sites. After that, record a voice-over for your book and sell it on Amazon's Audible.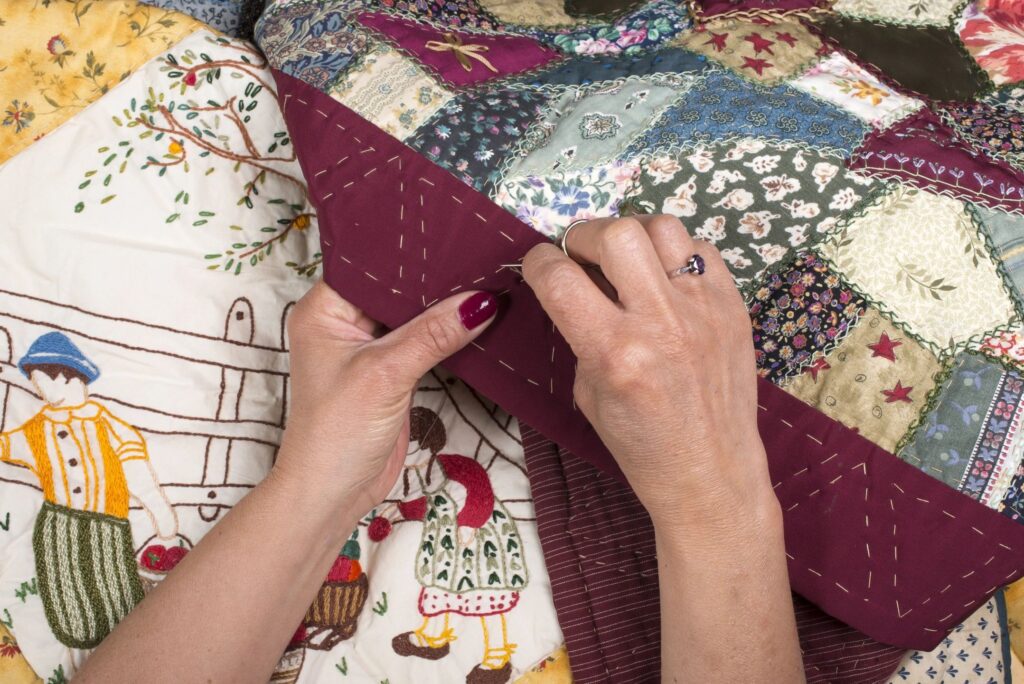 10. Etsy Selling
If you're looking for a creative and affordable way to start your own business, selling on Etsy may be the perfect option for you.
With over 1.5 million active sellers, Etsy is a thriving marketplace for unique and handmade items.
To be successful on Etsy, it's important to create an attractive shop with products that stand out from the competition.
You'll also need to market your shop aggressively and build a following of loyal customers.
If you think Etsy is good place for you to start a business see Gemma Anne Smith's article, "How to Start a Craft Business Without Going Broke".
11. Start a Blog
Starting a blog is a great way to start a business on the side. It's free to start, and you can easily create a website using one of many free platforms available online.
Once your blog is set up, you can begin writing content and sharing it with the world.
Blogging for business has several advantages over other types of businesses. For starters, it's low-cost, which means you can get started without spending a lot of money.
And because blogging is based on content marketing, you don't need to have any products or services to sell to make money.
You simply need to create valuable content that attracts attention and helps your readers solve their problems. Learn all about blogging 101 here.
12. Affiliate Marketing
What is affiliate marketing? Affiliate marketing is a type of performance-based marketing in which a business rewards one or more affiliates for each visitor or customer brought by the affiliate's marketing efforts.
The advertiser pays the affiliate a commission, or percentage, of the sale price. Huge companies, like Amazon and Wal-Mart, use affiliate marketing.
Affiliate marketing is a great tool, just ask Adam Enfroy (Watch his Masterclass Video to get a great start on affiliate marketing and blogging.)
13. SEO Specialist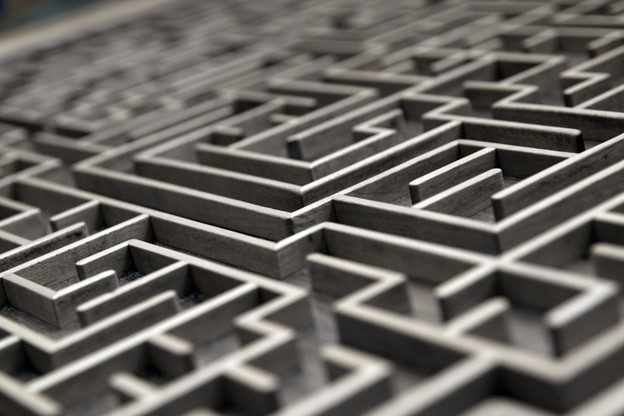 Think of SEO Specialists being the Madmen of the 21st century. Starting a business as an SEO specialist can be lucrative.
Driving traffic to blogs or branded sites is always in fashion, and the skills required are highly coveted.
An SEO specialist is someone who uses various techniques to improve the visibility and ranking of a website on search engines.
This can include optimizing the website content, developing backlinks, and increasing social media engagement. SEO specialists typically work with clients who are looking to increase their online visibility and grow their business.  
14. Website Design
Web design is the process of designing and building websites. It includes aspects such as web graphic design, interface design, authoring, including standardized code and proprietary software, user experience design, and search engine optimization.
Often, many individuals will work in teams covering different aspects of the design process, although some web designers will cover them all.
Web design is a great business to start because it is in high demand and there are not many people who are good at it.
Website design is essential for businesses that want to reach out to customers online.
Good web designers can charge a lot of money for their services, and this can be a very lucrative business to get into.
15. Graphic Design Services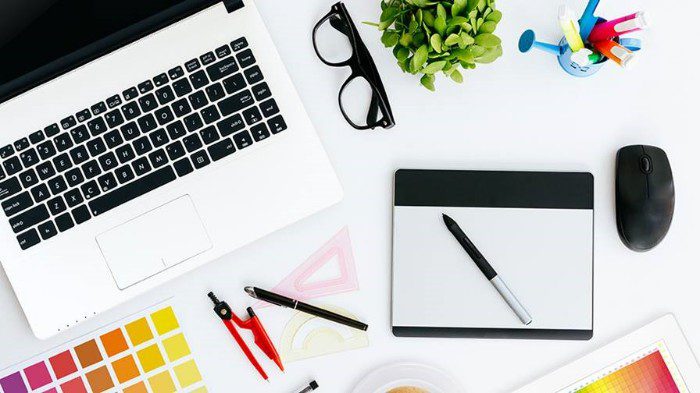 Graphic design is the process of visual communication and problem-solving through the use of typography, photography, and illustration.
It is the art and practice of planning, designing, and producing printed matter such as books, posters, magazines, and corporate communications.
Graphic designers create graphics primarily for published, printed, or electronic media, such as brochures and advertising.
Graphic design is a great business to start because it is in high demand and there are not many people who are good at it.
In the world we live in, the Internet is a huge part of our lives, and website design is essential for businesses that want to reach out to customers online.
16. Start a Podcast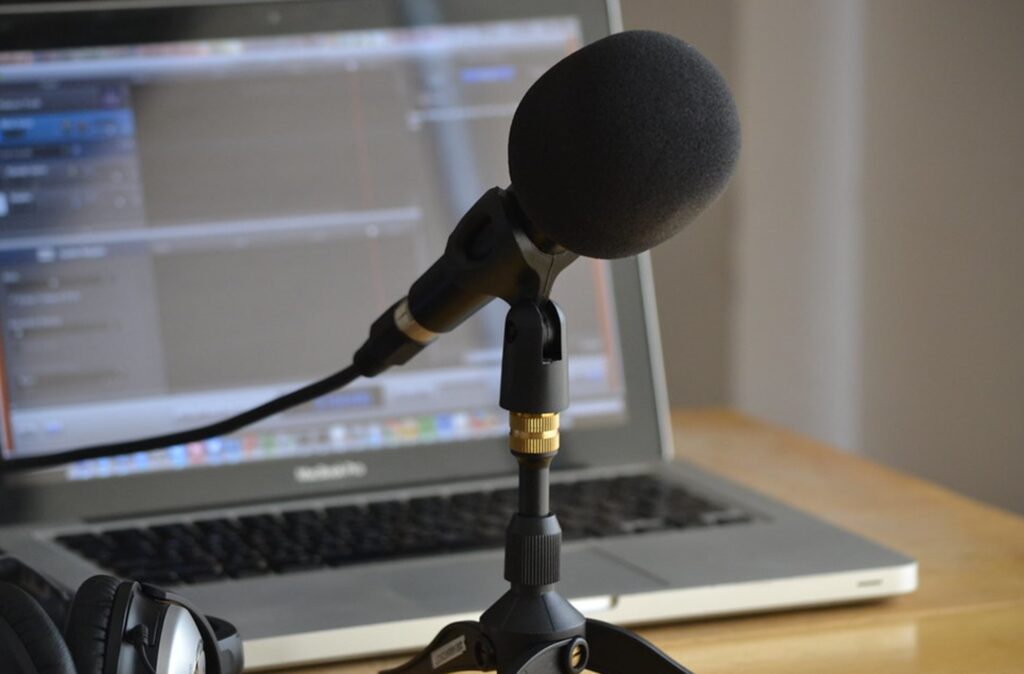 A podcast is a digital audio file that can be subscribed to and downloaded using an RSS feed. They are typically episodic, with new episodes released on a regular schedule.
Podcasts can be listened to on a computer or mobile device, making them a great way to stay up-to-date on current events, hear from experts in a field, or just listen to a good story.
Podcasting is a great business to start because it is a cost-effective way to reach a large audience. With a podcast, you can create content that is interesting and engaging, which will keep people coming back for more.
Additionally, podcasting is a great way to build relationships with potential customers and clients.
Providing valuable content and establishing yourself as an expert in your field, you can create a strong connection with your listeners that can lead to future business opportunities.
Some top podcasters include Joe Rogan and Ben Shapiro. Listen to these top business podcasts at SCORE.
17. Yoga Studio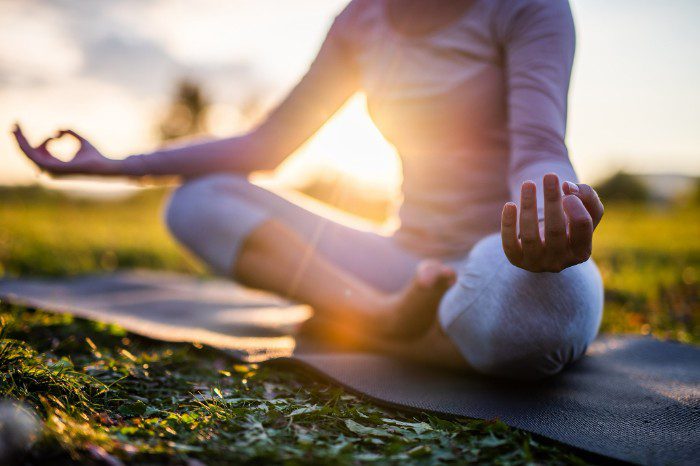 Yoga is a physical, mental, and spiritual practice or discipline that combines postures, breathing exercises, and meditation.
The goal of yoga is to unite the mind, body, and spirit. There are many different types of yoga, and each has its unique benefits.
Yoga is a great way to improve your overall health and well-being. It can help you lose weight, reduce stress, improve your flexibility and strength, and much more.
Yoga is an excellent business to start because it is a growing industry. The popularity of yoga is increasing every year, and there is a growing demand for yoga classes and products.
Yoga is a great way to improve your overall health and well-being, which can lead to increased sales and profits.
Additionally, starting a yoga studio is a relatively low-cost investment, which makes it an attractive option for new business owners.
18. Dog Walking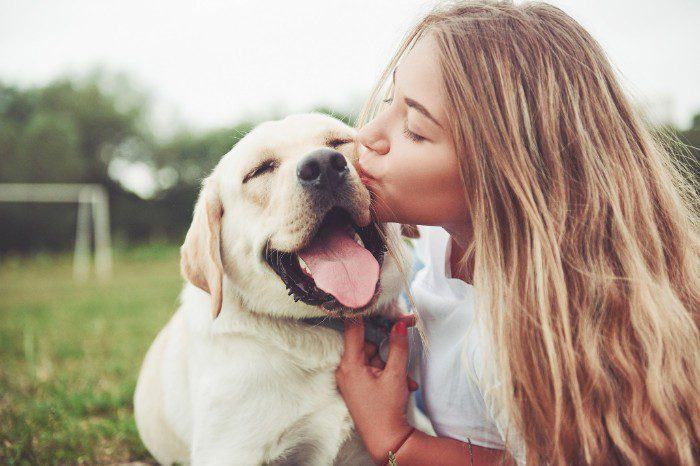 There are several reasons why dog walking is an excellent business to start. There is a growing demand for dog walking services.
As more and more people work long hours and are unable to care for their dogs, the need for dog walkers grows.
Starting a dog walking business is a relatively low-cost investment, which makes it an attractive option for new business owners.
The pet care industry was valued at $261 billion in 2022. If you're looking to make money from home, offer pet owners a place to drop off their animals when they head out of town.
Apps like Rover opened up the sharing economy to pet sitting and dog walking, which can make easier for starting very quickly.
If you combined pet sitting with dog walking then you can start enjoying great profits right away.
19. Gym Owner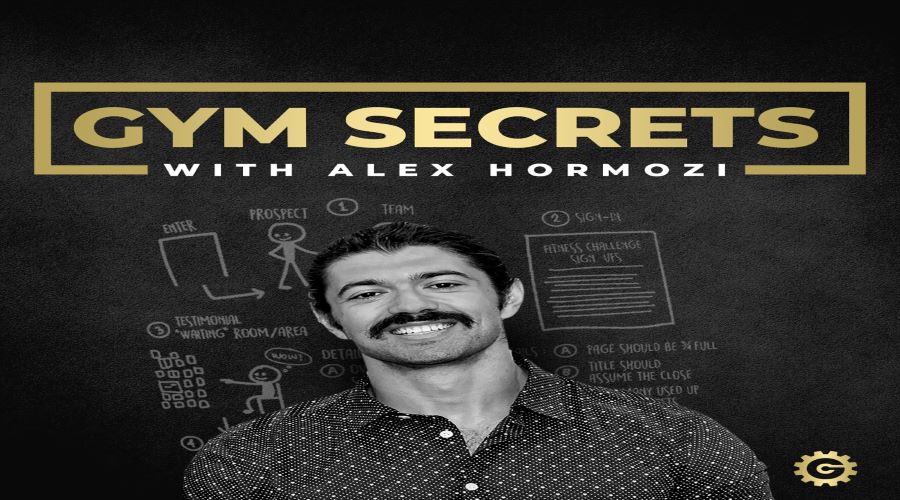 Kickboxing studios, yoga centers, and CrossFit facilities. Create a community for people who share your interest in physical activity by opening your gym.
You may do this by beginning from scratch, joining an existing gym as an affiliate, purchasing a franchise, or following the Alex Hormozi approach.
Start one gym, expand to six, then license and sell the explosive growth system to other gym owners, and make $100 million. Read his book, "Gym Launch Secrets" to get started.
20. Coder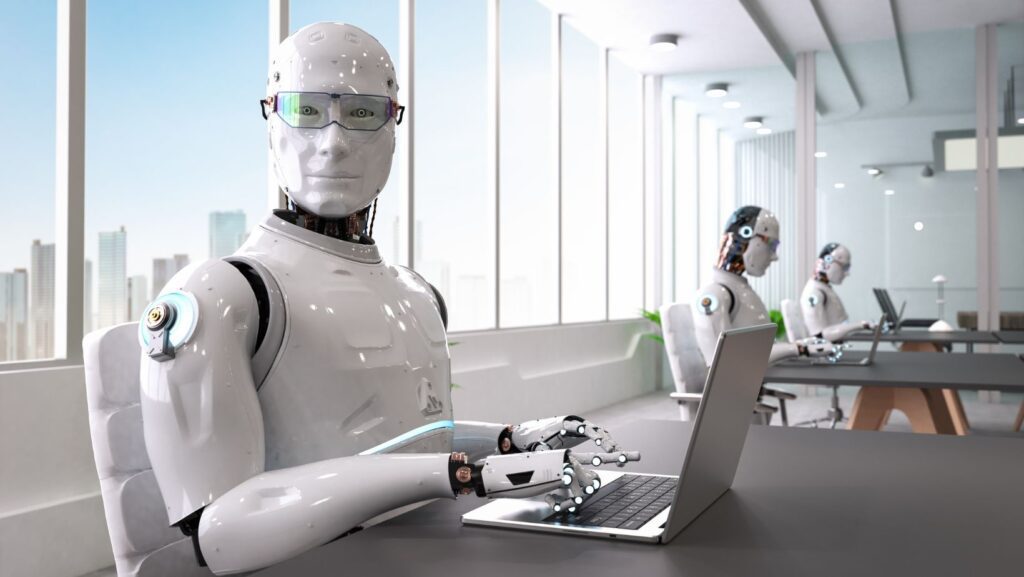 Being a freelance coder is an exceptionally good home-based business idea because it is already a well-known job.
Whether you want the freedom of being your own boss, prefer to work on a variety of projects rather than with a single company, or prefer to travel rather than stay in one place, there are many reasons to pursue freelance software development.
Do not know how to code: Go FreeCodeBootCamp.org, and start your journey!
21. House Painting
Not everyone has the patience or brush expertise to do the task on their own. That is why learning how to establish a painting business may be a terrific way to be your boss and express your creative side.
Whether you're a seasoned entrepreneur or a first-timer, beginning a painting business can raise a slew of issues and concerns, some of which are particular to the home improvement sector.
Some people start a painting company with only brushes, ladders, and a van to transport everything.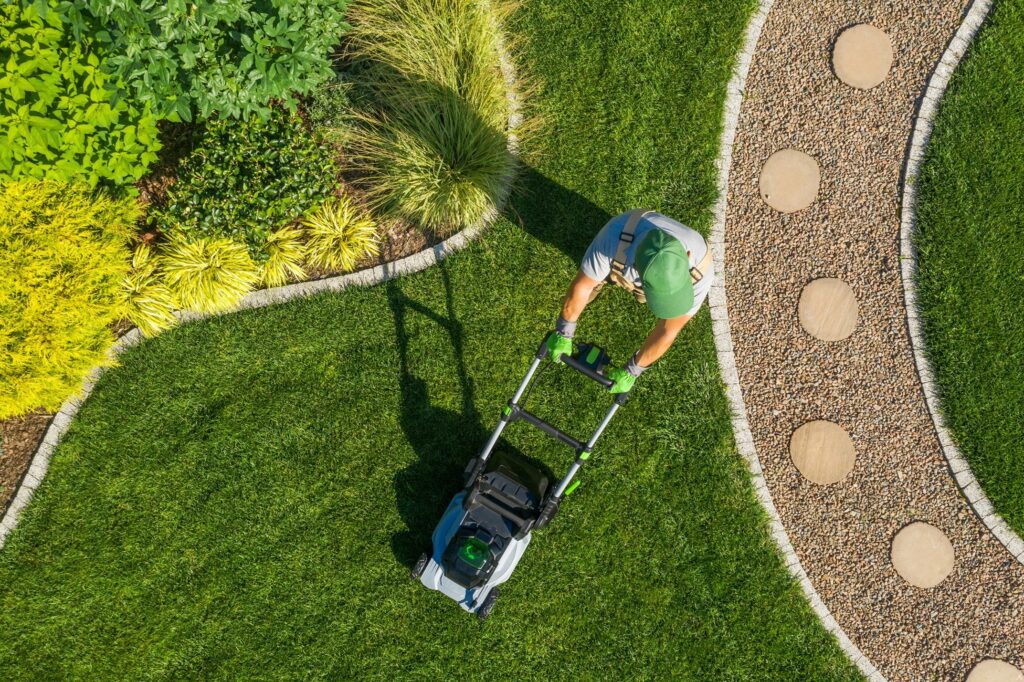 22. Lawn Service
All neighborhoods require mowing, tree trimming, and seasonal decorations. A lawn care business might be profitable if you have or can purchase the necessary equipment. It's also a wonderful option if you love doing it for yourself and have a good eye.
The good news is that you can begin small and expand into a landscaping business.
Example: You may give your neighbors seasonal planting services and begin with a few permanent plants, or simply provide mulching services, which adds to the seasonality because lawn care is done only during specific months of the year.
23. House Cleaning
House cleaning might be a terrific way to get started doing what you love quickly because there are not many requirements to get started.
Think about advertising to the houses in your community and get more bang for your money by gaining a few small businesses as customers as well.
Consider advertising to the homes in your neighborhood. In most cases, they can bring in a larger payment for the same amount of labor put in.
24. Professional Organizer
Many people have trouble keeping their homes and businesses free of clutter and disorder. Professional organizers provide a range of services that may help you clean your home while also saving you time.
Working with a professional organizer may help you reduce stress and worry, improve your mental health, and know precisely where everything is.
25. Junk Removal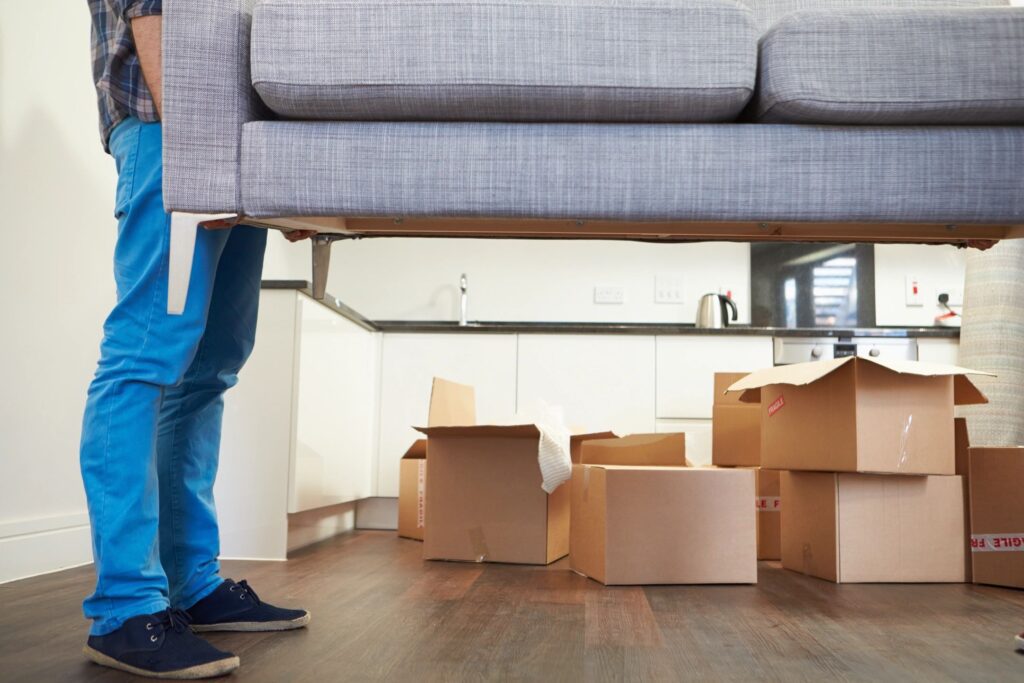 Do you own a vehicle and have some free time? If this is the case, you may establish your own junk removal company. It's a terrific way to supplement your income and is something you can accomplish on your own time.
Starting your own moving company requires a vehicle, moving equipment, labor, and the proper permits and insurance.
However, before purchasing your first fleet of vehicles, start small with a box truck to keep your prices down.
26. Mobile Car Detailing
Mobile auto-detailing services that travel to the customer are useful for busy people who don't have time to run through the car wash.
These services can come to the customer's location. Your customers will just need to pay you to get the service they need, which will be performed for them before they know it.
Make sure that you can adapt, as well as transportation and equipment so that you can take your business on the road.
27. Grocery Delivery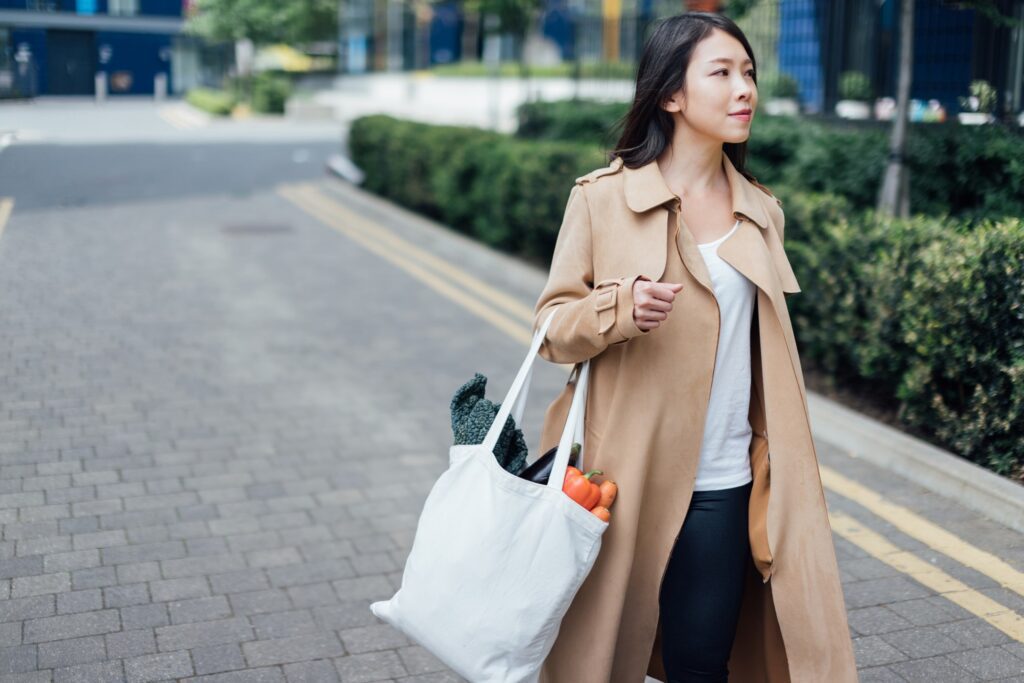 Do you want a low-cost way to establish your own business? If this is the case, a grocery delivery service may be the ideal solution for you.
With the prevalence of smartphones and the advent of on-demand services, beginning a grocery delivery business is an excellent way to supplement your income or even launch a full-time venture.
28. Party Planning
Are you a master of party planning? Do you like the thrill of organizing a fantastic party, and have you ever attended a party that was so well-planned and elegant that you wanted to know who was behind it all?
If you enjoy party planning and are seeking a new and interesting job, starting your own party planning business might be ideal for you!
29. Senior Companion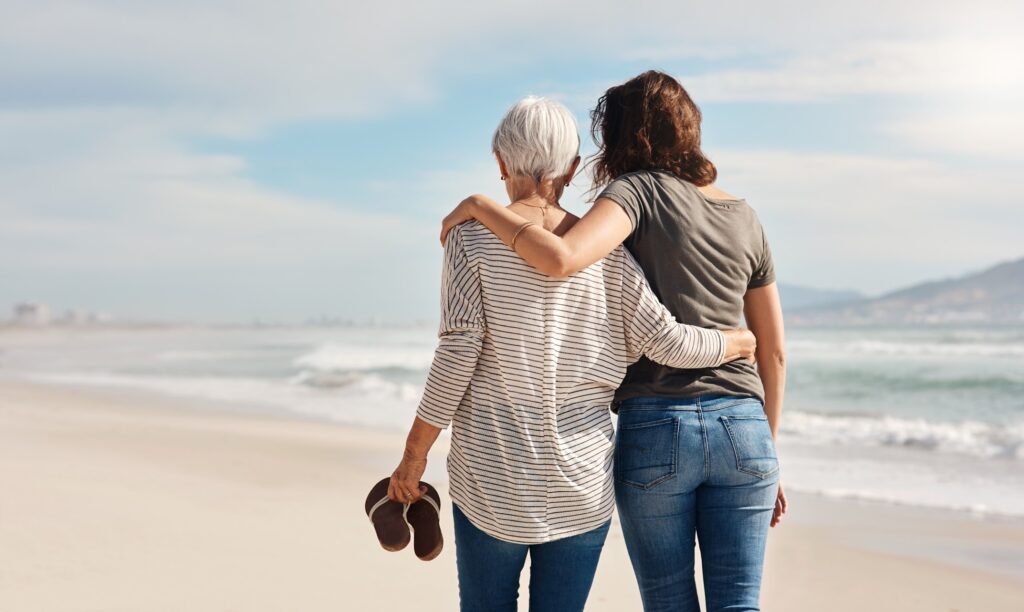 A senior companion service provides services to seniors in the privacy of their own homes. Cleaning, laundry, food shopping, and company and conversation are examples of typical services.
You might also give transportation, assistance with meds, and solve logistical issues every elderly person may incur.
30. Handyman Business
If you already have a solid set of abilities to help individuals fix up their houses, starting a handyman service is a wonderful choice.
Consider concentrating on what you feel well-prepared to perform, if you know your way around a sink and water system, start by providing sink repair services.
Extend your offers as you gain additional expertise. There are no qualifications or particular schooling required to become a handyman.
If you want to accomplish work worth more than a particular amount of money, you may need to obtain a license. This license may not be required in all states.
31. Personal Chef
We all enjoy food, but very few of us have the time or energy to prepare nutritious and appetizing meals for ourselves. Publicize your offerings to both local households and commercial establishments.
Consider scheduling particular groups of customers together, such as vegetarians, so that you may prepare greater amounts of the same meal.
Doing so will help you save money on start-up expenses.
32. Massage Therapist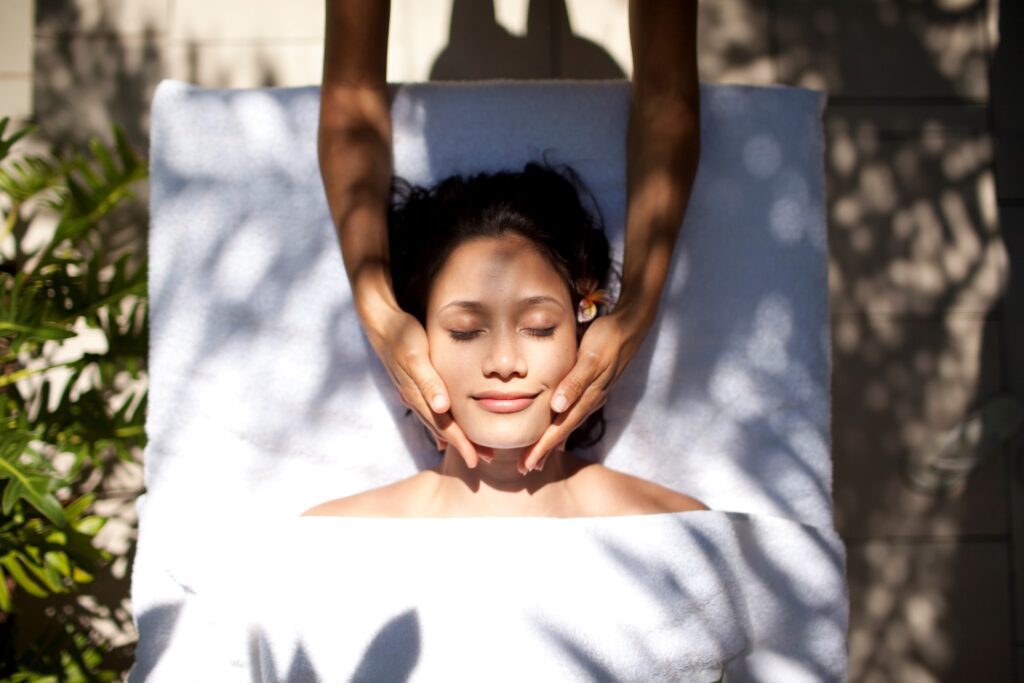 As a massage therapist, you may relieve your customers' sore muscles and help them feel more at ease.
Investigate training and certification programs offered in your area and state, and purchase a portable bed that you can bring with you when you go see clients.
Couple this with a robust digital marketing campaign, and will soon be able to enjoy a nice income by making others happy.
33. Personal Trainer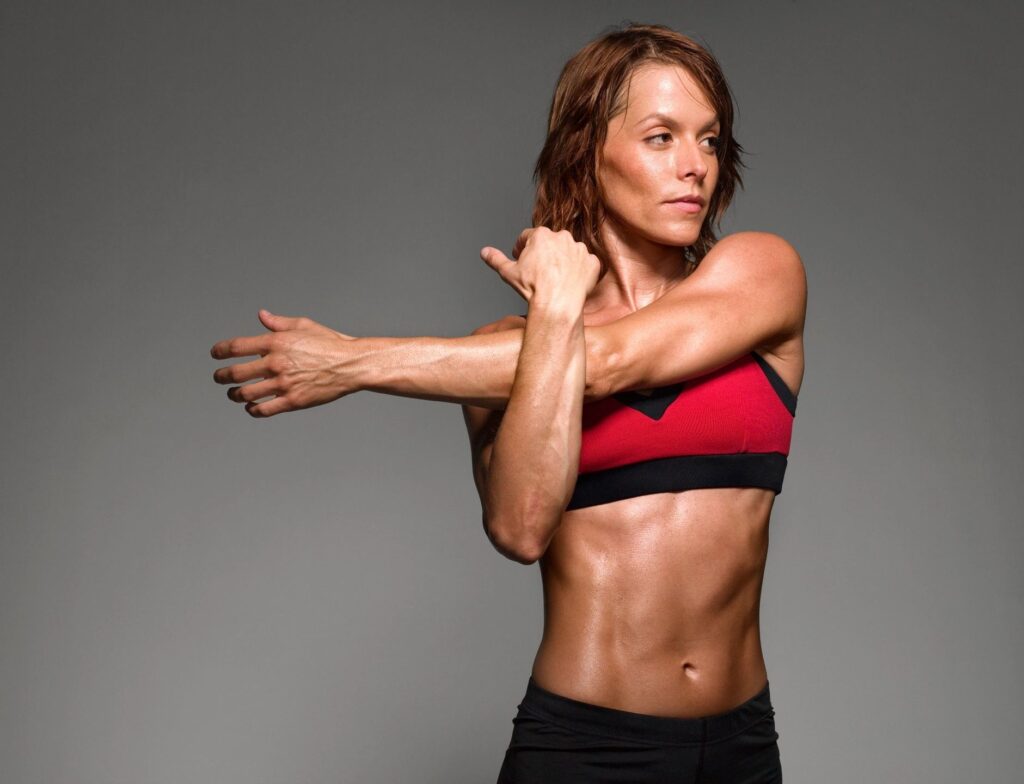 A personal trainer is a professional who helps clients achieve their fitness goals.
They design customized workout programs, provide motivation and support, and offer guidance and advice on healthy eating habits.
Personal trainers are essential for anyone who wants to improve their health and fitness levels.
This makes the personal trainer business an excellent choice for those who want to start their own business.
To spread the message, provide in-home consultations, individualized diet and fitness plans, and community boot camps.
Don't forget to stock your Instagram feed with:
motivational quotes
free training videos
delicious snack suggestions
This is a frequent approach for fitness experts to establish their businesses in the digital age.
It is a great business to start small and scales as you progress.
34. Tutoring
It doesn't matter if you're a math wiz, a piano master, or a Shakespeare fanatic; someone, somewhere, is looking for some assistance in your area of expertise and is prepared to pay you for it.
You may get the word out about your services by advertising them at local schools, community colleges, community centers, and even on social media.
This can help you establish a clientele. Couple this with online classes, and you automate your operations and income.
35. Art Lessons
If you're an artist, you might be able to make a good living by offering painting courses.
Many people are eager to pay for art courses to learn new talents and enhance their abilities.
You may promote your services by promoting them on social media, community boards, or even via word-of-mouth.
This can help you build a customer and produce consistent revenue.
36. Music Lessons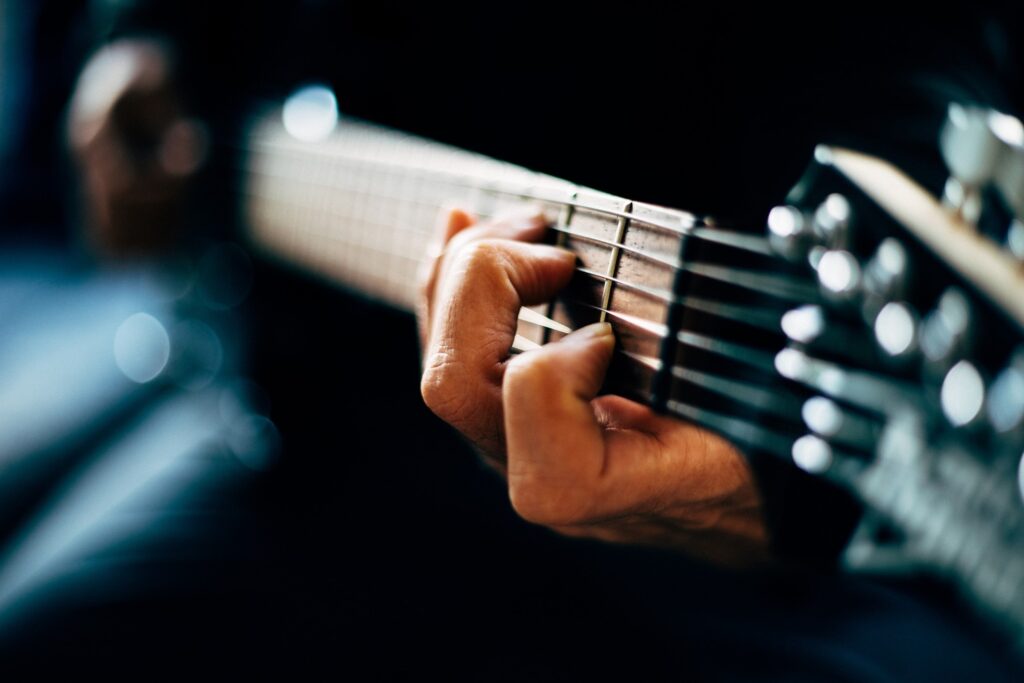 Many individuals are more interested in music than merely listening to it. Many people who like listening to it also want to learn how to play an instrument.
A music classes business teaches novice musicians how to play an instrument and provides advanced training to assist seasoned players to enhance their musical talents.
A business may provide private or group courses in the home or school.
Check out this Ask Case Study of Charlie Wallace, who made millions with his online guitar teaching business.
37. Consulting
Consider becoming a consultant if you have extensive expertise or understanding in a certain field.
Maybe you're an expert in hiring procedures, or you've led many sales teams to six-figure success.
Determine your area of expertise, advertise yourself as a consultant, and charge the going cost.
38. Resume Writing
Putting together a résumé, cover letter, and portfolio for a new job may be difficult and time-consuming.
That is why many individuals employ assistance. Assist customers with personalized resumes, professionally edited cover letters, and well-produced portfolios that employers will find difficult to overlook.
A resume writing firm is low-cost, with small overhead expenses and few educational qualifications.
Once you've mastered resume writing, you may expand your business to include cover letter writing and perhaps career counseling in addition to these services.
39. Interior Decorating
Many individuals have the means to purchase the furniture and home décor required to fill their spaces, but few know where to begin.
It may take some time to develop a portfolio, but recording your efforts and publishing them online might help you build an audience beyond your greatest expectations.
40. Photographer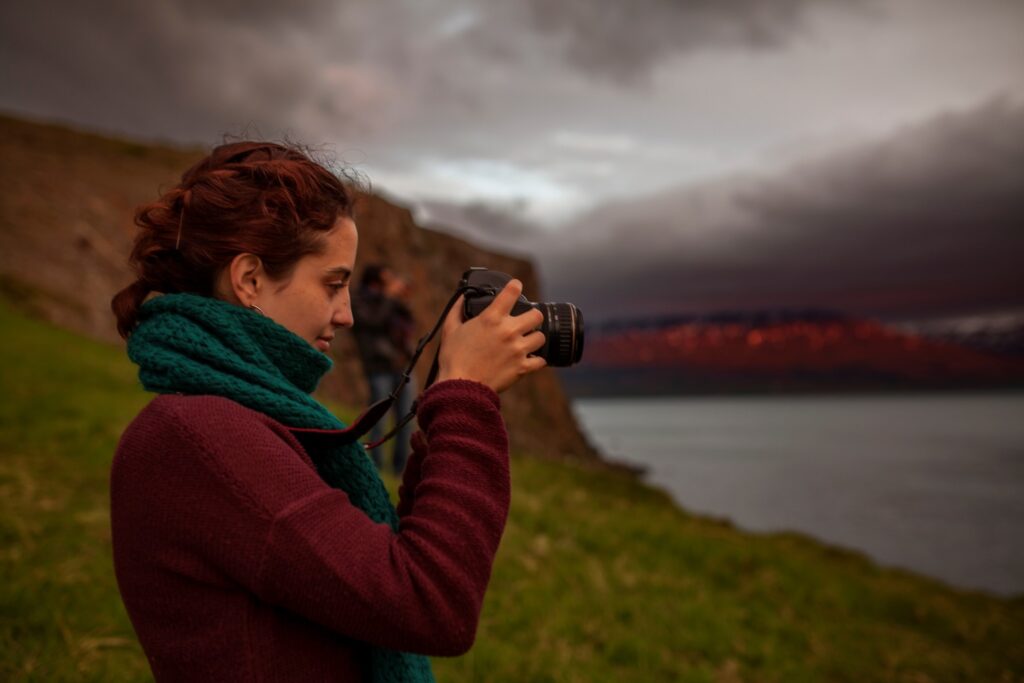 Start by conducting photo shoots for your family and friends. As you build a body of work, ask for referrals and reviews.
Photography businesses often grow by word of mouth, so create a Facebook page where you can tag recent clients.
Photos, where you tag those clients, will show up in their friends' newsfeeds, where they can view your work.
You can also ask them to leave reviews on your Facebook business page. Like with a video production small business, you'll want to specialize.
Will you do product shoots or portraits?
How about a wedding or fashion photo shoot? Once you specialize, you'll be able to create a body of work that most accurately represents your strengths.
41. Catering
Do you have great culinary skills or does everybody rave about your cooking? Catering events and parties could be your go-to business.
Couple this with the event and party planning, and you could be providing value to customers and your bank account.
42. Become A Property Manager
Many people keep homes they don't reside in, which are typically in separate cities or states.
When a property manager, you may assist a property owner in ensuring that their home is well-maintained, handle minor repairs as they arise, and act as a liaison with tenants.
Most property managers make 10% to 15% of gross rents, so if you have great organizational skills, then this could be the business for you.
43. Laundry Service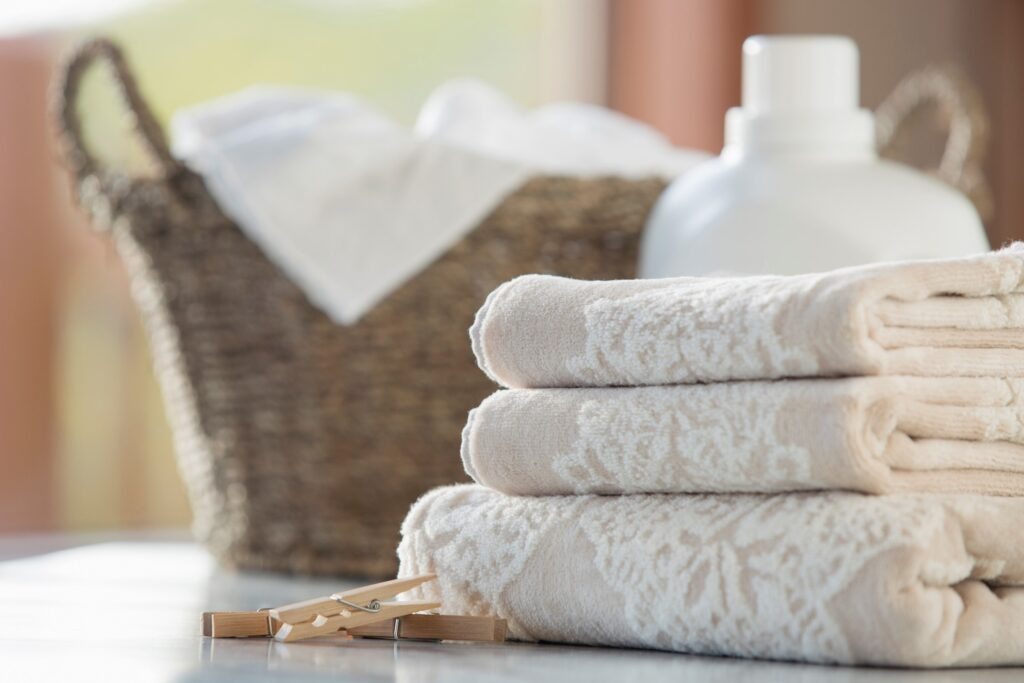 Have you ever become tired of doing your laundry? You are not alone, which is why many individuals prefer to get their laundry done by pros.
Setting up your laundry service, which includes buying or leasing equipment like washing machines, dryers, and ironing boards, as well as supplies like laundry soap and fabric softener.
To begin marketing your laundry business, create and distribute flyers to residential premises.
Ideally, you should begin by focusing on apartments, condos, or colleges.
You may also collaborate with commercial laundry mats to provide a 'delivery option' to their existing customer base.
You can also place an advertisement in the local newspaper or run Facebook ads.
With technology today, you can optimize your service for the 21st Century, and build your business into six figure cash flow.
So What Are You Waiting For?
Now that you've read about these business ideas, it's time to take the next step. Do some research on your chosen industry and start putting together a business plan.
These businesses can be started with little overhead, so there's no reason not to get started.
Bio: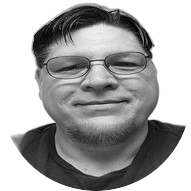 Ronnie Patterson
Ronnie Patterson, founder of MagnÜron, is a multifaceted entrepreneur with a diverse background in music, electronics engineering, and engineering management. Drawing on experience across various industries, He offers expertise in SEO, operations, and strategy to help businesses thrive. Possessing a unique perspective and unwavering commitment to collaboration, and ideal partner for growth and success.