Ronnie Patterson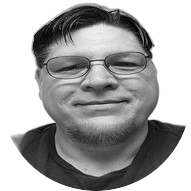 From aspiring football player to a passionate guitarist, my life has been a journey of chasing dreams and overcoming challenges. Today, I am proud to have channeled my experiences into creating MagnÜron, a business dedicated to helping others grow and succeed.
Growing up, I had always dreamed of playing football professionally, but life had other plans. While I couldn't fulfill that dream, I discovered a new passion in playing the guitar. For over a decade, I immersed myself in music and joined several local bands. However, fate led me back to my hometown, where I took on the role of a caregiver for my ailing mother while working full-time at a factory.
During these challenging times, I sought solace in online education, pursuing a degree in electronic engineering. As life took unexpected turns, I decided to switch majors, ultimately graduating with a Bachelor of Science in Engineering Management in March 2023.
With MagnÜron, I am excited to embark on a new adventure, leveraging my diverse experiences and skills to help businesses grow and acquire clients.
Throughout my journey, I have taken on various roles such as a roughneck, Avon representative, assistant manager, and electronics RMA technician. This wealth of experience has equipped me with a unique perspective and understanding of different industries and challenges.
If you're looking for assistance in SEO, operations, strategy, or simply seeking an objective view on your business, I am here to help. Please feel free to reach out and let's work together towards success.