Ronnie Patterson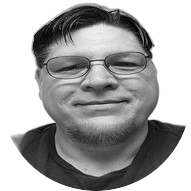 My name is Ronnie Patterson. When I was younger, all I wanted to do was play football and hoped to one day play in the NFL. But, due to genetics and being a late bloomer, it would not happen.
Then I discovered another passion, playing the guitar. I invested over a decade of effort to becoming a musician and joined a band. I did play in a few local bands, but it was not my fate. I returned home to my mother after a failed musical career and was really depressed about my condition. Even though I had no idea what would happen to me, my mother was bedridden due to a variety of ailments, and I became her caregiver while working full-time at the factory. She passed over four years ago, and it was one of the most traumatic days of my life. My grandma and mother raised me, so I was lost without both of them.
Fortunately, I was attending online school to become an electronic engineer, which provided me with some structure. It was quite beneficial to me during difficult times. I was four classes away from graduation when I changed my major, which delayed my graduation by a couple of years, but I am pleased to announce that I will graduate with a B.S. in Engineering Management.
So, here we are in the current day, and I am embarking on a new adventure of creating a blog, and business, MagnÜron. In this venture, I hope to assist people in business with growth and client acquisition, as I have done a variety of things over the years, roughneck, Avon Rep, Assistant Manager, and electronics technician.
Please contact me if you find my information useful or if you require additional support with SEO, operational counseling, or simply someone to offer you an objective view on your business.