10 Tips For a Mobile Detailing Business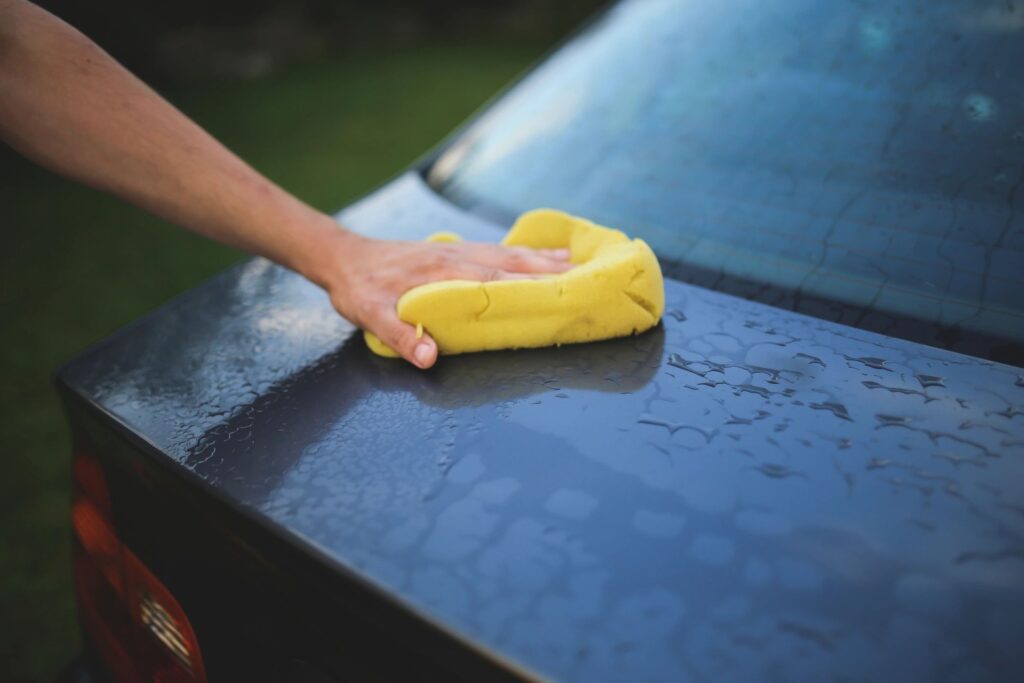 Mobile detailing is a business that has been growing in popularity in recent years. This is because more and more people are realizing the convenience of having their car detailed without having to leave their homes or office.
Here are 10 tips to help you succeed in your mobile detailing business.
Find Your Niche
When starting in the mobile detailing business, it is important to find your niche. This means finding a target market and focusing your services on them.
Example: You could focus on luxury cars, or cars that are frequently driven in harsh conditions.
Other potential niches for a mobile detailing business include
Vintage cars
Exotic cars
Bikes and motorcycles
Boats
Airplanes
Because your company is mobile, it may serve businesses that deal with a big number of cars, such as auto dealerships or oilfield services, as well as larger enterprises.
They will have a large number of employees and may require your services to supplement their employee benefits or for special occasions.
Invest In Quality Equipment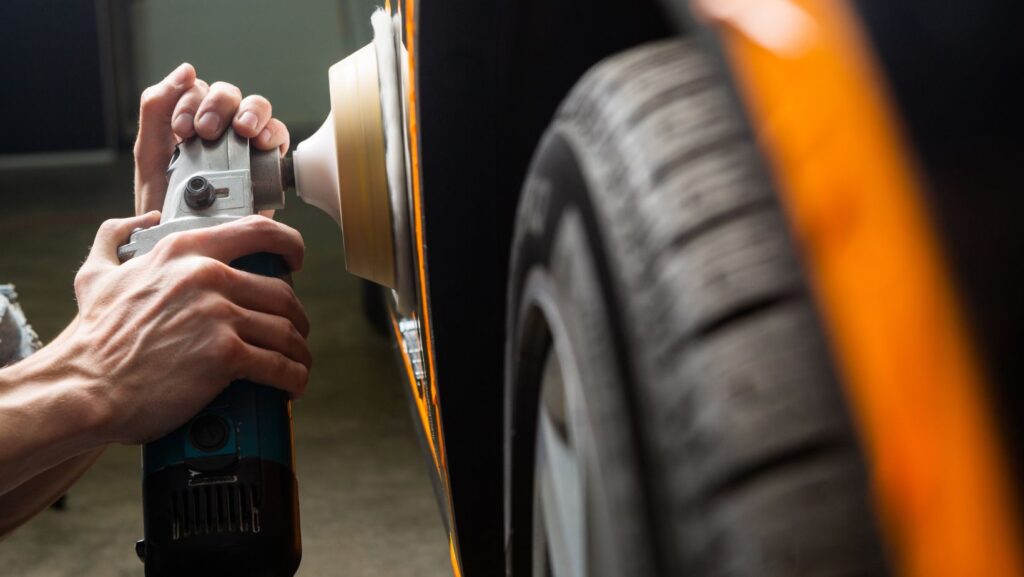 To deliver quality services, you need to invest in quality equipment. This includes things like a high-powered pressure washers, polishers, and vacuums.
I remember when I first started my mobile detailing business, I was excited to get started.
I quickly realized that I didn't have the right equipment to deliver quality services.
I ended up buying a high-powered pressure washer and some other quality equipment, and it made all the difference.
If you're looking to start a mobile detailing business, I would highly recommend investing in quality equipment.
It will make your life a lot easier in the long run.
Use quality products
Just as with your equipment, you also need to use quality detailing products. This means using products that are specifically designed for car detailing, and not just general cleaning products.
Stay Up To Date With Trends
To keep your business successful, you need to stay up to date with the latest trends. This includes things like new detailing techniques and the latest products on the market.
When it comes to detailing, staying up to date with the latest trends is key to success. This means knowing about new techniques and products that are available.
But it can be hard to keep track of everything when you're busy running a business. That's where YouTube comes in.
There are tons of detailing channels on YouTube, where professionals and enthusiasts share their tips and tricks. By subscribing to a few of these channels, you can stay up to date with the latest trends in no time.
You'll also learn about new products and techniques that can help you improve your business.
So if you're looking for a quick and easy way to stay ahead of the curve, head over to YouTube and check out some detailing channels.
Offer additional services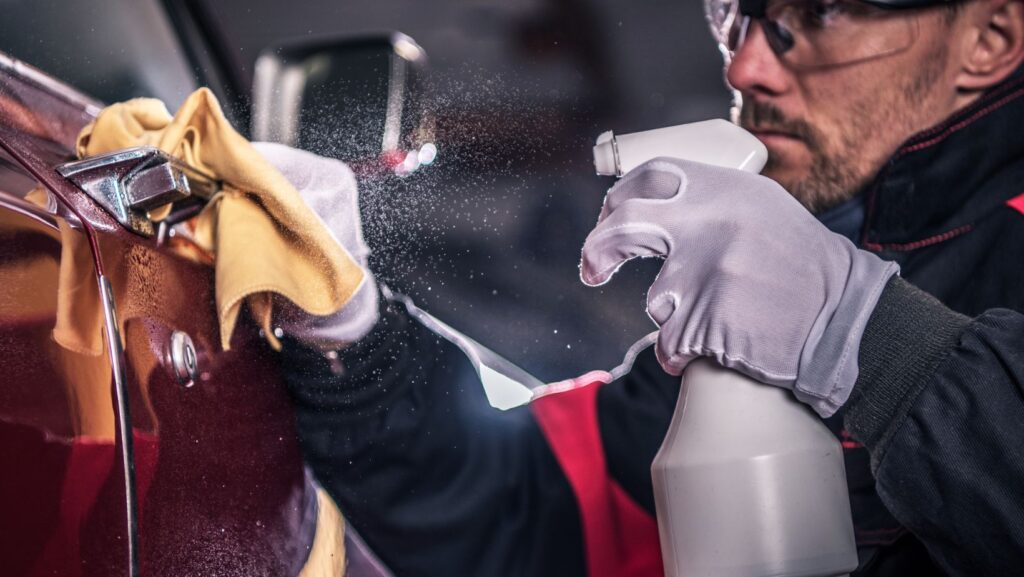 To attract more customers, you should consider offering additional services. This could include things like headlight restoration, paint correction, or even interior detailing.
Advertise Your Business
Make sure that potential customers are aware of your business by advertising. This can be done through online directories, flyers, and even word-of-mouth.
Some popular online directories to list your mobile detailing business include
When it comes to making flyers for your mobile detailing business, there are a few things you need to keep in mind. Flyers are an important part of marketing your business, and if done correctly, can help you attract more customers.
Keep it simple. The simpler the flyer, the better. Too much text or graphics can be overwhelming and will likely not be read or remembered.
Use a clear headline that grabs attention. Your headline should summarize what your business is all about in a nutshell. For example, "Mobile Detailing – We Come To You!"
Make sure your contact information is easy to find. Your name, phone number, and website address should all be prominently displayed on the flyer.
Use attractive graphics or images that capture the essence of your business. A good picture is worth a thousand words!
Be creative and think outside the box. Don't just use the standard templates that everyone else is using. Stand out from the crowd and make a statement with your flyer design!
Keep it brief and use no more than 2-3 paragraphs max. People are busy and won't take the time to read a long, drawn-out flyer. Get to the point and make your message clear.
Offer incentives or discounts. Everyone loves a good deal! Give people a reason to try your services by offering them a special discount or promotion.
Use action words. Words like "try", "now", and "new" can help motivate people to take action.
Distribute your flyers in high-traffic areas. Place them in popular restaurants, coffee shops, or other businesses where potential customers are likely to see them.
Follow up! Once you've distributed your flyers, be sure to follow up with a phone call or email to any potential customers. A little extra effort can go a long way!
By following these tips, you can create flyers that will help promote your mobile detailing business and attract new customers.
So get creative, think outside the box, and start spreading the word about your business!
Offer Discounts
Another way to attract customers is to offer discounts. This could be for things like multiple cars detailing packages, or for referrals. It's a great way to show your customers that you appreciate their business.
Set Up A Professional Website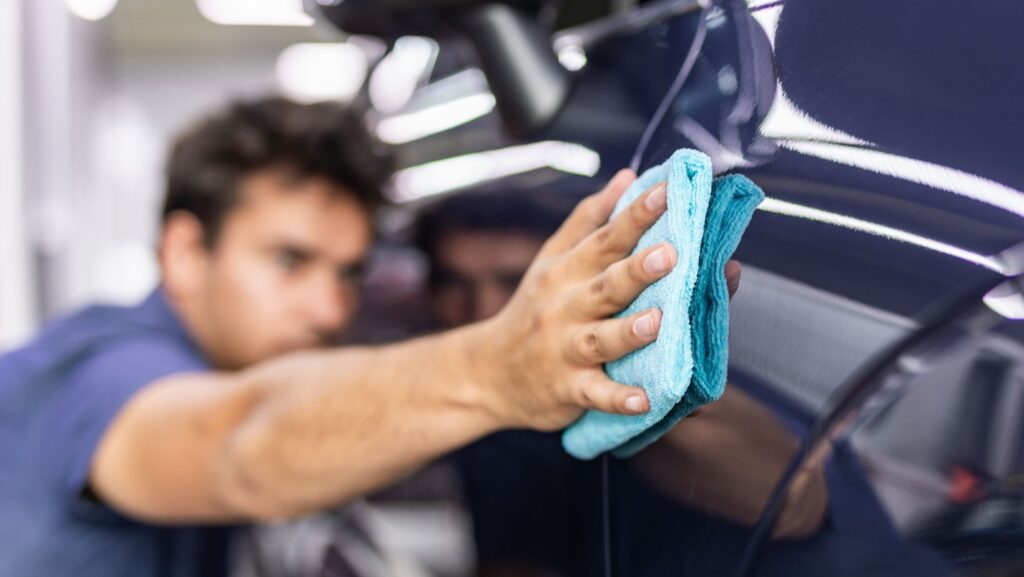 It is important to have a professional website. This is where potential customers will go to learn more about your business and what you have to offer.
Use social media
Social media is a great way to connect with potential and current customers. Use platforms like Facebook and Twitter to promote your business and offer deals.
Provide Excellent Customer Service
One of the most important things to remember is to provide excellent customer service. This includes things like being punctual, being professional, and always delivering quality results.
Final Thoughts
Starting and running a mobile detailing business can be challenging, but with the right tips, it can be successful. By offering discounts, having a professional website, using social media, and providing excellent customer service you can attract new customers and keep them coming back for more.
Bio: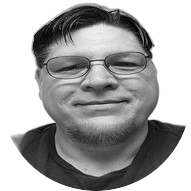 Ronnie Patterson
Ronnie Patterson, founder of MagnÜron, is a multifaceted entrepreneur with a diverse background in music, electronics engineering, and engineering management. Drawing on experience across various industries, He offers expertise in SEO, operations, and strategy to help businesses thrive. Possessing a unique perspective and unwavering commitment to collaboration, and ideal partner for growth and success.